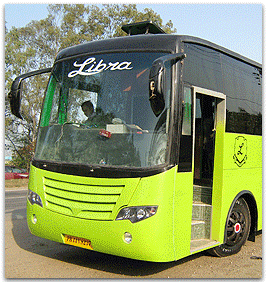 Special Hire Service: -Apart from the normal services, we also provides buses on Special Hire for marriage parties, group tours, picnics, etc. Apart from the normal services

School Bus Service: - The school bus service is mostly preferred by the parents of school going children as the safest mode of transport for the school. Our buses may be reserved for the Educational, Cultural, Social, Charitable and Sports Organizations, Institutions and Schools to convey children to and from school and residence

For details including fare, timings, terminals, enquiry and reservation Click Here

Commuter-Care: - With a view to be able to take better care of its commuters, Please send us your suggestion .